Imagine this kindly smile even broader: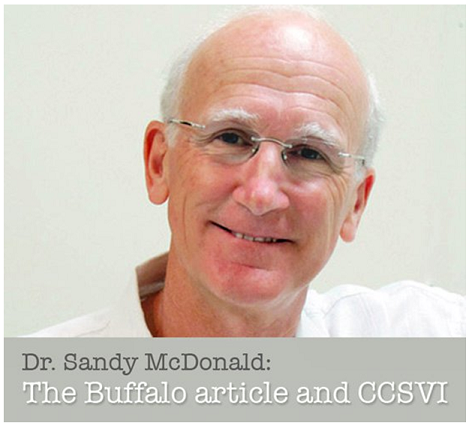 Barrie, Ont. vascular surgeon Dr. Sandy McDonald has treated six patients with the liberation therapy, three of whom experienced a dramatic improvement in symptoms and two who experienced a moderate improvement.

McDonald said Zamboni's theory represents a "paradigm shift" in how MS is viewed. For decades, neurologists have approached MS as an autoimmune disorder, but the liberation treatment suggests that it is in fact a vascular disease.

McDonald said he was "ecstatic" when he heard the government's announcement, saying a randomized, controlled, double-armed trial -- during which doctors follow a group receiving the treatment and a group that does not -- will conclusively determine the treatment's effectiveness, as well as risks.

"We already know from trials done in the United States that the risks are very low, and we already know also from the trials out of the U.S. that it seems to be effective in improving the quality of life in many people," McDonald told CTV News Channel.

"But we shouldn't expect that it will be the panacea for all patients with MS. It may be a part of MS, and that's why we need the trials to prove it either is or isn't, and hopefully it proves it is and we can actually help patients have a better quality of life."
www.ctv.ca/CTVNews/Health/20110629/cana ... py-110629/