I participated in the CTEVD study on Monday and Tuesday of this week, while I was home in Buffalo visiting family for Thanksgiving. I'm glad I set this up back in September, because they were swamped with phone calls on Monday after the CTV W5 program! It was a great experience, I had the dopplers, MRI/MRV, study questionnaire, even a mini neuropsych exam and a neuro exam from Dr. Bianca Weintock-Guttman, one of the PIs on the study.
So, as I think we all know, no MRI/MRV/doppler results are given to the participants (being a blinded study and all), but I was able to get a CD of my MRI/MRV images. I am going to bring the CD to work on Monday (I work at a medical university) to see what my boss the MD thinks (not a neurologist or vascular doc, though). However, I am curious to see what more knowledgeable people than myself think of these images. I really don't know what I'm looking at, and I'm having a hard time finding a "normal" MRV image online, so I have nothing to compare mine to. Any thoughts/opinions/comments are most welcome.
Without contrast:
With contrast: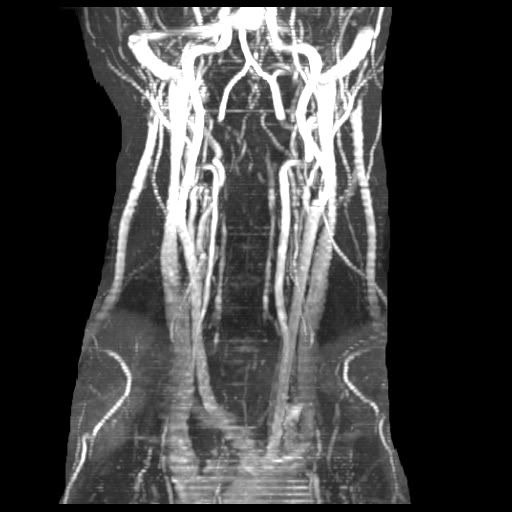 Looks funky to me in many respects, but I truly don't know what I'm looking at.