Bob I have never heard you speak of your kids, thats great!!
Good news in that department. Greta had a Dr. appointment with her Ob/gyn and they did the ultrasound!! no news on the sex, but she said everything looked good!!! heartbeat was a racing. I know about Dalton, it makes me so sad to see him grow up. He's only 5, but sometimes I look at old pictures and video of him and think how fast time goes by. He is my little man. It's seems like only yesterday we were bringing him home.
We were fishing in the marsh. It is between Louisiana and Texas. Sabine lake separates us from La. It's called "Blacks Bayou" I use google earth to chart out all my fishing holes, but it doesn't show alot of detail.
Here is a link to google maps. I will try to center the map where we were fishing.
http://maps.google.com/?ie=UTF8&ll=29.9 ... :panoramio
Hope it works!! thanks and I will put some more videos of the area up.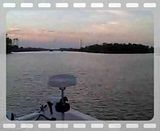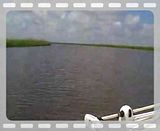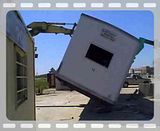 The last one is a job office that got blown over during the storm.
Hope the third one doesn't make anyone sick, I was just playing around while I should have been driving the boat, but we were not going very fast.