I am so sorry that I haven't been around to fill you in on Colby's progress on LDN. I think of you often, and I guess in this case, no news really IS good news!
For those who don't know me, I am the mother of a 19 year old who was diagnosed with a very progressive form of MS at age 13. After 2 years of Avonex and Rebif, we finally got my son on LDN.
Life is good, really good. Colby has had absolutely NO problems or flare ups with his MS. Most days, we don't even remember that he has it. He's still taking 3 mg LDN nightly, and to keep his current neuro happy, using Copaxone every other day. (He did use the LDN for 2 years alone, with the same results, but the neuro won't prescribe one without the other, so we're still being compliant!
)
Colby graduated from high school last year with honours, after almost failing in school the first two years of his diagnosis. He is currently finishing up his first year in college with anticipation of a major in journalism. He works many hours a week at a local Circuit City, and has maintained a job since graduating from high school.
This is all amazing in and of itself, since we were told early into his diagnosis that he would likely be in a wheelchair by now. If it hadn't been for LDN, I'm afraid they might have been right.
Here is a recent pic of him, feeding his face, as usual!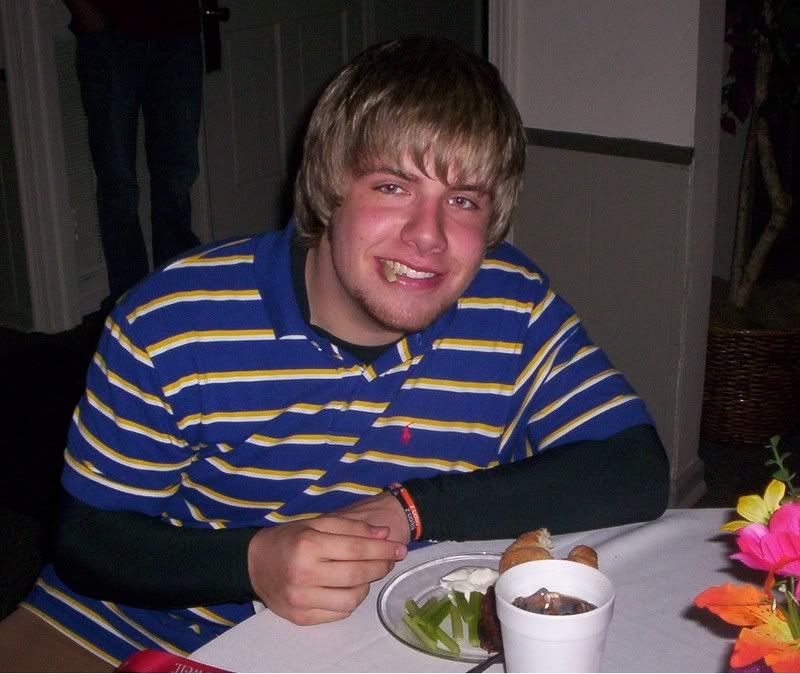 He's beautiful and healthy and has the world by the tail right now!
I just wanted to drop in and say hello, and give those of you who know us and helped us in our quest for LDN an update.
Kim