Hello,
I am selling this item on behalf of my aunt who is a long term sufferer with MS.
The Motomed has not been used very much and was sold to her from someone who passed away. It is in full working order and I have videos and pictures of this to show.
We have no idea what the item is worth now however we paid just under £1000 for it.
No reasonable offer refused.
In the mean time if you would like to get in touch my name is cameron and my telephone number is 07920886254
My location is Northumberland, UK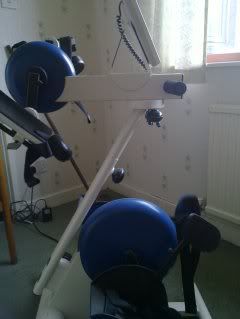 http://s17.photobucket.com/albums/b86/c ... 12_006.mp4