Not to hijack my own thread, with shameless exploits, but wanted to toss in my pic from the follow up appt on Monday night, seems like ages ago already!
Apologize in advance for my haggardness and for leaving my IV gauze on lol. That's my friend Don on my right, he's known me since I was 18. Can't believe it's been almost 23 years I've known him! Dr. D. is covering up my other girl but you can see Savannah on my shirt.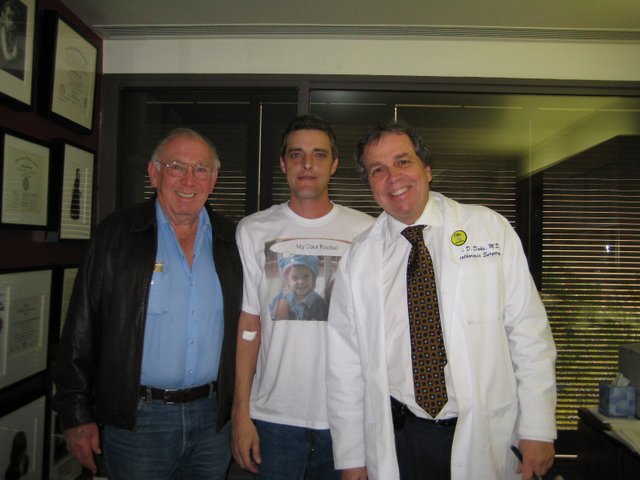 Second shot is from our first trip up there in August, the day before stenting. Same shirt, yes, I like to have my girls with me!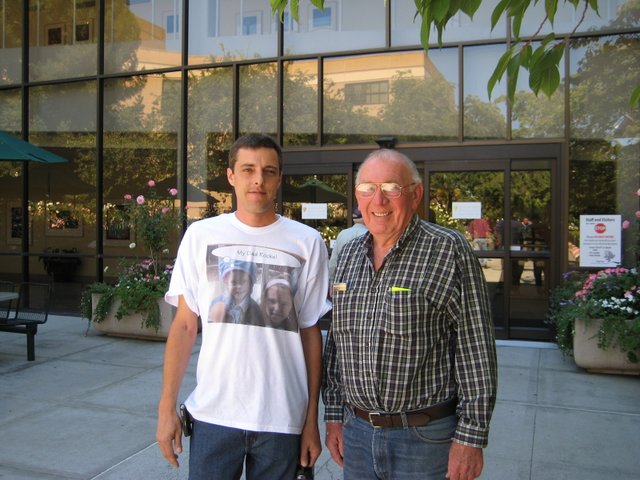 Hope that don't break your computer screen ;)
Also, in a miraculous breakthru, one thing I've NEVER been able to do, is remember someone's name. Tonight I was introduced to someone, friend of a friend, and as usual it was in one ear, out the other, forever lost. It is very embarrassing to deal with that. If I write it down on something, chances are greatly increased, but hearing it? Forget it.
But then when it came time to say goodbye, in popped the actual short term recall of the introduction, and for once in my life, I actually said, "nice to meet you ______!". THAT was shocking. Not a big deal for some people, for me it was miracle! Told ya the short term memory was improving a LOT. Even bragged about it to the wife, she was shocked too! lol. The little things....