To use this fine example: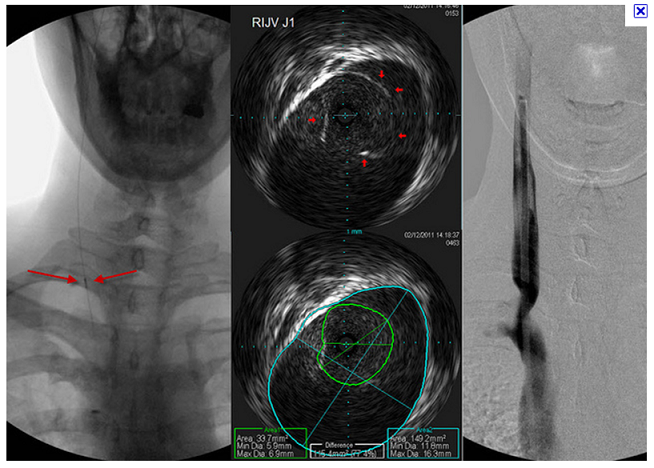 This is not the case of the week but a previous one. Ok, fluoroscopy only is the image on the left. Flouroscopy with the use of contrast is the image on the right. Both are in the jugular but only in the right one can the jugular be seen....
What does a balloon look like when it is not filled with contrast? Can waisting still be seen?