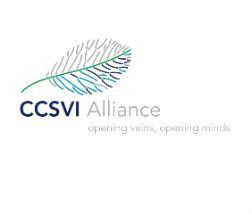 July 26, 2010
Dear MS Patient & Caregiver,
On February 16, 2010, CCSVI Alliance formed as a 501(c)(3) nonprofit and today we launched
www.ccsvi.org
for multiple sclerosis (MS)patients, caregivers, and medical professionals in order to learn about a new condition, Chronic Cerebrospinal Venous Insufficiency (CCSVI), that may be significantly related to MS. The site will be a resource for you to explore many aspects of CCSVI. It also will provide information to you to advocate for diagnosis and treatment of the condition, and to donate to
the cause of advancing CCSVI research.
The site explains diagnostic and treatment approaches to CCSVI, answers frequently asked questions, addresses myths, and provides a history and timeline of the relationship between CCSVI and MS. There are patients' perspectives -- first-person accounts of what it's like to be diagnosed and treated for CCSVI. The website is comprised of educational information at a basic and advanced level, including links to research papers and a glossary of common terms. There also is information about donating for
CCSVI research.
CCSVI Alliance began with the efforts of individuals who are intimately familiar with multiple sclerosis and CCSVI. Their levels of disability range from mild to severe. These individuals are committed to the exploration of the debilitating disease. MS patients and caregivers are demanding accessibility to the simple endovascular treatment while some in the medical community are advocating for a slow and cautious approach. CCSVI Alliance will work to build the bridge between these two disparate opinions.
Chronic Cerebrospinal Venous Insufficiency, a syndrome of the extracranial veins, is a new condition identified in 2008 by Italian vascular surgeon and researcher, Dr. Paolo Zamboni. Initial studies indicate a strong correlation with multiple sclerosis. Research is underway to test the CCSVI hypothesis and develop standardized treatment.
CCSVI Alliance is a 501(c)(3) nonprofit. CCSVI Alliance is dedicated to educating patients with research-based information, providing tools for patients to advocate for themselves, and supporting medical professionals' exploration of chronic cerebrospinal venous insufficiency. CCSVI Alliance will keep patients, caregivers and the medical community current with the latest research, emerging practices, and patient perspectives. The Alliance will attend conferences, speak with the medical and patient communities, help bring together patients and doctors, and connect medical professionals with one another. Please contact
info@ccsvi.org
if you'd like to volunteer.
Sincerely,
Sharon Richardson
President  
CCSVI Alliance, Inc.
www.ccsvi.org