http://www.bardpv.com/pdfs/S11562A.pdf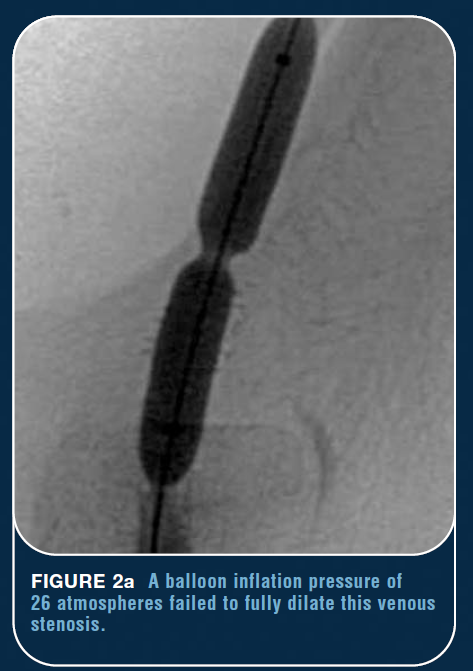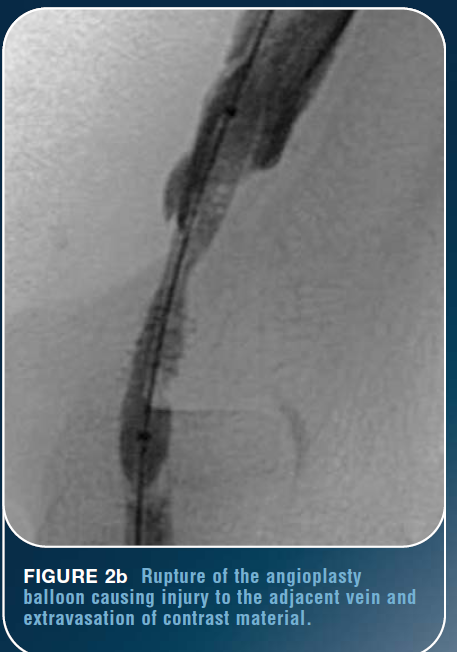 Ouch. This is something that has happened to a few people during the procedure. It is rare. A defect in manufacture or being expanded beyond its burst rating can cause a balloon to rupture. I've heard it described as sounding like a gunshot, there in your neck. It's a violent rupture that can injure the vein. It might cause a tear and immediate thrombosis, which can be treated, but the concern too is if there is any long-term damage to veins that were involved in a balloon rupture.
The images are from an article on intimal hyperplasia in PTFE hemodialysis venous grafts. PTFE means the teflon tubing sometimes used instead of a real vein when a graft is done.
When compared to arterial atherosclerotic lesions, neointimal hyperplastic stenoses are much more resistant
to balloon dilation and tend to recur quickly and aggressively.
We've heard about intimal hyperplasia in patients with stents, but I can't remember anyone being told this is what they have when they have balloon-only procedures. It may be that we are just being told restenosis, and not the specific type of restenosis.