mrhodes40 wrote:
Meantime the Chinese Thailandese & Costa Rican clinics will continue to do this for profit, so we may hear more from that.
I saw a bit of an eye-opener the other day on TV about a chinese Dr & clinic. It was about something stem cell related (they appeared to be using growth factors or something from embryonic stem cells, or something, I missed the start of the program), for ALS. There was a British man being "followed" through treatment.
In the operation, they inject the substance (stem cells or growth factor or whatever) into a location deep inside the brain, using long syringes. The scary part was that it involved drilling two holes in the front of his skull, just above the hairline, about 10cm apart. The actual drilling looked to be performed with a cordless drill they had picked up from the local hardware. Seriously, no exageration! I would swear they were using one of these below (except a different colour, more of a green instead of grey), and it was being used "hand-held", not being directed by any robotic arm or something.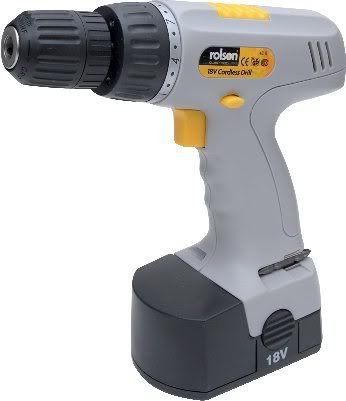 Nothing of medical importance, but I certainly would not be lining up for THIS particular clinic. I saw this last week, and was looking for an opening to post this
PS: It didn't help the man too much. He felt he could move one of his fingers a little more, but his treating neurologist back in the UK tried to make him understand that the change in movement was minimal, and could be simply a normal periodic adjustment in his condition.